Kensington Mortgages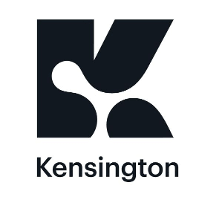 Not every customer is the same, that's why we celebrate differences.
Call us old fashioned but we believe there are some things that humans can do better than automated processes alone; like assessing mortgage applications. That's why we use underwriters with years of experience who are trained to see beyond the tick boxes and look for smarter ways to use the data, so that your broker can provide advice and make the right recommendation for you.
For nearly 25 years, we've been using our expertise to develop mortgages with flexible lending criteria to suit the way we live our lives. It's an approach that's helped to make us the UK's leading residential specialist mortgage lender*. Whether you're self-employed, a first-time buyer, a landlord or someone who doesn't fit into the neat boxes of the traditional mortgage lender, we're here to help.
A house is so much more than just bricks and mortar; it's the home of your hopes, dreams and future. Our wide product range makes it easy to get a mortgage that not only matches your circumstances, but meets your expectations too.
It's what we like to call the Kensington Difference.