TFG Capital funds 'challenging' auction purchase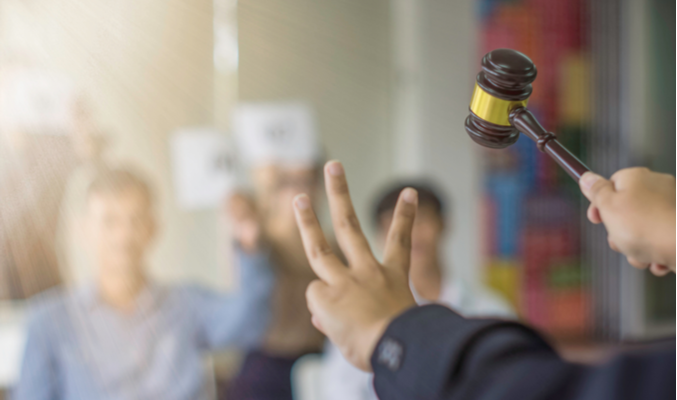 TFG Capital has recently funded a bridging loan where there was a tight timeline involved for the completion of the property purchase, which was described by Adam Powell of The Property Finance Collective as 'a challenging case from the get go.'
Adam's client had a deadline of two weeks to complete on the purchase of the property which was a 150 year old vacant chapel with the intention to apply for planning permission to convert into 10 residential flats over three floors, utilizing the existing stone walls and roofs to maintain the original aesthetics of the building
With the property being vacant, no planning in place, or certainty of planning being granted for residential conversion together with a tight timeline, Adam contacted TFG Capital knowing that they were a bridging lender who would view the proposal very much as a 'does it make sense' scenario and look to progress the request given the applicant's exit to development finance having assessed the viability of the works required and the end GDV
Adam commented:
"I'm very pleased to say that TFG Capital stepped up to the task and pulled out all the stops to ensure this proposal progressed to completion.
Elliott Boot and the entire team worked the case rigorously and they were in constant communication and dialogue with all parties concerned throughout the entire process"
In addition, Adam praised TFG Capital for their ability to react to a situation that arose literally just prior to the expected funding date, saying; "We hit a major legal hurdle a couple of days away from completion, but TFG were able to find a solution that satisfied all concerns."
Andy Reid, Sales Director at TFG Capital commented:
"This is a very typical situation for TFG – we are often presented with complex requests combined with tight timelines, but we have gained a formidable reputation in the bridging space for being able to take on such challenges, often funding loans within days of receipt of the application.
I'm especially pleased that Adam has completed what I hope will be the first of many transactions with TFG Capital, and that we were able to assist the applicant with the first part of his exciting project.
When all parties pull together, work collaboratively and appreciate the urgency and complexities involved, an intense but smooth process is played out – it's what we do at TFG.
Credit is also due to the assistance of our professional partners, in this case, Gosschalks Solicitors and Method Valuation."