Pepper Money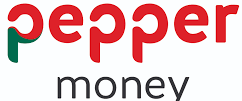 Provider of Residential and Buy to Let mortgages for your clients whose needs are less straightforward.
We're a specialist mortgage lender with an appetite for the interesting. We work exclusively through intermediaries and provide products that are designed to suit your clients in interesting situations.
This includes those with credit blips, the recently self-employed, a complex income, young credit history, or previous financial difficulties.